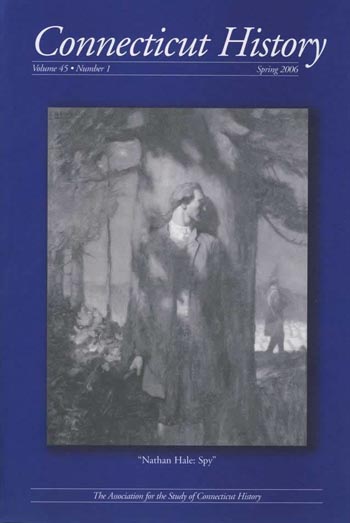 MARY BETH BAKER
New London, Connecticut
Most states have official birds, flowers, insects even cookies. Connecticut also has a state hero, Captain Nathan Hale, who in 1985 temporarily beat out Prudence Crandall for the title. Hale was already considered a national figure and included in numerous school texts by 1833 when Crandall opened her controversial school for African-American girls in Canterbury, not far from Hale's birthplace in Coventry.
Mary Beth Baker is the Director of the Stonington Historical Society. She worked as historic site manager of the Antiquarian & Landmark's Society's Nathan Hale Homestead in Coventry for many years, as well as other Connecticut museum houses over a 25-year career. Her other historic charges have included the Glebe House in Woodbury, the Hempsted Houses in New Landon, and the Avery-Copp House in Groton.
Born in 1755, Hale entered Yale College at the age of fourteen and, after graduating, taught school before joining the army in 1775. Having served at the Siege of Boston and perhaps as a secret agent in New York for the four months preceding the Battle of Long Island, Hale passed behind enemy lines in September of l776 and was quickly apprehended as a spy. On 22 September he was hanged in what is today midtown Manhattan. He was the first American executed by the British in the War for Independence.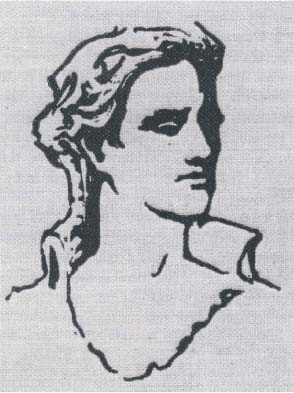 Many have considered Nathan Hale a good guy but a bad spy. This has been true almost since Hale's unfortunate demise at the age of twenty-one. The usual line goes as follows: Hale, a young schoolteacher-turned-captain in Washington's hastily formed undercover network, was the epitome of selfless patriotism, American style. His lack of experience and cunning, his refusal to lie about who he was and what he was doing, made him fail as an undercover agent but succeed as a symbol of American innocence and self-sacrifice. Despite his youth, at point of death he was as eloquent as any old-world martyr. His last words are still quoted: "I only regret that I have but one life to lose for my country."
This good guy/bad spy theme has been the gist of our hero's appeal for the last two hundred years. It nonetheless made national headlines in September of 2003 when a respected historian echoed the standard conclusion yet again: Hale was a well-intentioned, innocent dupe. In news stories across the country, Dr. James Hutson, Chief of the Manuscript Division at the Library of Congress, announced the acquisition of an unpublished manuscript which, he said, would "solve a mystery as old as the American Revolution: How the British caught and executed Nathan Hale for spying."1 Hutson came upon his revelation concerning Hale through what he called serendipity. Across his desk happened a paper written by a persnickety Connecticut shopkeeper, Consider Tiffany (1733-96). After the Revolution, this Loyalist took upon himself the writing of a history of America. The Manuscript was passed down in the Tiffany family until it was deposited at the National Archives in 2002. Such discoveries, Hutson noted, may "alter a long accepted interpretation, expose a hypocrite or vindicate a hero." With considerable press coverage, Tiffany's version of the Hale story left many readers wondering just what Connecticut's official state hero had done to earn his fame, except get executed in midtown Manhattan at the age of twenty-one in the early stages of the Revolution.2
When U.S. Rep Rob Simmons of Connecticut spoke on the subject of espionage in a talk entitled "Nathan Hale to Osama Bin Laden" at the Hartford Public Library in the fall of 2003, he concluded as many others have that Hale was a rank amateur: His country, in its youthful innocence, simply had no tutors or training for deception such as are necessary for effective espionage. Inept as a spy, Hale was "the quintessential patriot" who gave his life with complete disregard for his own fate or fame. Furthermore, he had been fooled by a double-agent, Robert Rogers.3
"As much as I admire Nathan Hale," Simmons concluded, "…he was a failure, and America can't afford failures." A former CIA operative in the Viet Nam era, Congressman Simmons got his idea about Hale from Hutson's discovery. "As a people we don't like liars," Simmons explained, "but as a nation, we need them." Nathan Hale had, after all, agreed to spy but not to lie, and that, Simmons concluded, is not what America needs, at least not in the terror-filled world of the twenty-first century.
Narratives on the subject of Hale have almost invariably made similar calculations about his failure as a spy, noting his lack of experience, guileless demeanor, and considerable good looks, the former two attributes setting him in considerable contrast to European heroes. It is also usual to note his bravery and Yale diploma. To quote Dr. Hutson, Hale must have been "stupid" or at least "naive" to go about Long Island pretending to be a schoolmaster in an effort to gain information about British forces. Hudson agreed with intelligence experts who describe Hale as a "sacrificial lamb, dispatched on a mission doomed from the start."4
Even with the new manuscript at the Library of Congress, however, we still do not know what Hale's mission actually was or whether it was his first. How are we to judge his success or failure? Does our ignorance permit us to assume he had no experience or training?
Basing historical judgments on an absence of evidence is always problematic, but assumptions grounded upon ideals rather than facts have been the custom when considering stories like Hale's, and his role as a national icon has always been more important than the actuality of his life. If only the true motivations of heroes like Hale were understood, reality would stand revealed, according to many writers on the subject. The author of the icon's first full-length biography, Isaac W. Stuart, admitted in 1856 that "romance…has been busy with Hale," but as long as the "tales" keep his memory alive, "we can pardon almost any idealization…."5 Certain elements of Hale's character, plot, and last words were codified as early as Hannah Adams' 1799 A Summary History of New-England. By the early twentieth century his words were literally cast in bronze by the antiquarian, George Dudley Seymour, who besides commissioning a statue, spearheaded a campaign for a postage stamp, bought and restored the Hale family homestead in Coventry, Connecticut, and wrote the definitive Documentary Life of Nathan Hale.6
Because of the extensive interpretation related to Hale's history, his image has much to reveal about American values and character. As the icon of American innocence and self-sacrifice, Hale's character has remained nearly inviolate, despite conflicting details about his undercover life and public death. These details are particularly important because they cast doubt on his inexperience and ingeniousness, and, thus, complicate the story. The point of this essay, then, is to examine some of these details against the background of common assumptions and lay bare the general truth behind Hale's story. We begin with one of the earliest sources; the one relied on by Adams, Seymour, and everyone else since: William Hull.7